DOCUMENTARY | VIDEO PROMO & PHOTOGRAPHY
Client: International Breathwork Foundation Role: Script, Direction, Film, Postproduction & Photography Web: www.gic2021.com, www.ibfbreathwork.com
International Breathwork Foundation (IBF) is an organization that promotes conscious breathing work as a vehicle for wellness, health and spiritual practice. 

In the last ten years I have covered events photographically and made informative documentaries and promotional videos for the Foundation such as "Choosing Life", a documentary that gathers the experience of conscious breathing professionals and people who have incorporated it into their lives.

The last promotional piece made for the Foundation arises from the realisation of the anxiety and fear with which people are living during the Covid19 pandemic. "The Art of Breathing" is helping people all over the world to receive support through online sessions that conscious breathing therapists offer as a tool for transformation in situations of stress and anxiety.
Global Inspiration Conference (GIC)
For 25 years people from different corners of the world have been coming together to share, learn and be inspired by conscious breathing. It is a week open to people of all ages and backgrounds, where leading researchers, speakers and therapists in the world of conscious breathing work share their experiences in talks and workshops; a space for experimentation, learning and discovery through the power of conscious breathing.
Since 2010 I have collaborated in different editions of the conference, that brings together 250 people every year, as a photographer and audiovisual producer.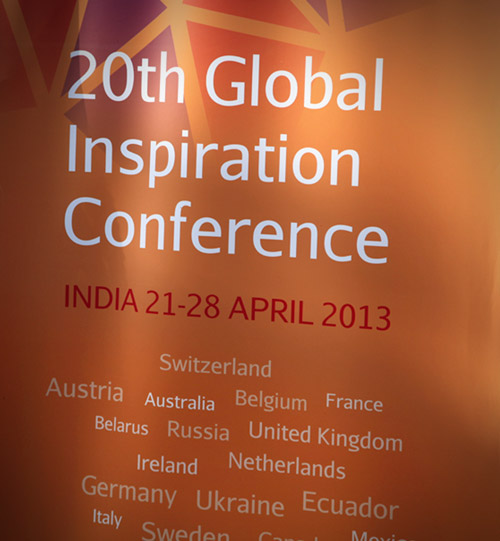 I had the opportunity to work with Gabriel as a 'visual reporter' during the week of the "Global Inspiration Conference" in Belgium. Like no other artist he has the sensitivity to capture moments of intense beauty; delicate energy exchanges between people and nature; subtle emotions and true connections. He manages not to appear as someone strange and alien to the group, but as an artist of the human soul who works from inside the circle. As a filmmaker, he does not seek the obvious message seen in advertisements. As an artist, he appeals to the intelligence and poetry of those who seek to create a personal work that has symbolic value over the years.
Let's talk about your next project